Founders Image Gallery
Lucas House
Lucas fell in love with metal in his very first high school welding class. Eighteen years later, he works metal at his own custom and artistic studio, IronHouse Forge, and has discovered that the only thing better than working the anvil every day is helping others learn to do the same.
A graduate of NC State University's College of Design, Lucas has taught metal and blacksmithing classes at Central Carolina Community College and John C. Campbell Folk School. He has also taught at Penland School of Crafts, where he has taken a number of classes over the years.
While Lucas is interested in all of metalworking, he specializes in forging and fabricating. His favorite metals to work with are bronze and steel. Click here to see his work.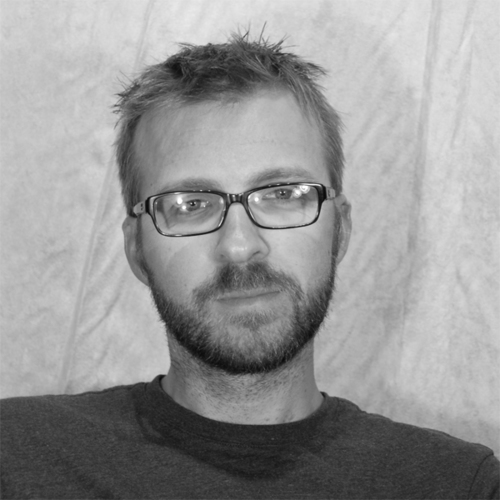 Dave Nicolay
Dave received his degree in Industrial Design from the NC State College of Design, where he connected with a thriving community of Raleigh makers. During that time, he was a Woodshop Technician at the NCSU Craft Center. After graduation, Dave is the Director of Construction at Empire Hardhat, where he oversees design, planning and implementation of all rehabilitation and restoration projects. Throughout his career, Dave has worked with many skilled craftspeople in the Triangle area and has learned firsthand about the need for ShopSpace.
Dave has been involved in a wide range of projects, such as the Raleigh space parklet, Habitat for Humanity's ReSpace Design Competition and Build, and The Bain Project (art installation at the Bain Waterworks building). Dave is constantly sought after for his creative eye, leadership, building/construction knowledge and experience, not to mention his great sense of humor.
Mary Catherine Floyd Nicolay
MC found her love of the metalsmithing craft and community studying under the late Charlie McKinney in Bucyrus, Missouri. Through Charlie and his family MC was introduced to the Metal Museum in Memphis, where she worked as both an apprentice and artist in residence before coming home to North Carolina.
Influenced by the hard work and artistry of women like her grandmother and her study of fiber arts at Appalachian State, MC looks to old fabrics, vintage wallpaper patterns and paper dolls for inspiration in her metalwork. Carrying this fiber tradition to steel is MC's way of paying homage to the unsung makers of the South. Learn more about MC at Steelthread Art.
BILL KNIGHT
Bill developed a passion for metal working, starting in his middle-school shop classes. That experience grew into a life-long hobby of tinkering on all things metal and mechanical. He learned jewelry making under the late Mary Ann Scherr and later spent many summer vacations studying at Penland School of Crafts, initially focusing on small metals and jewelry, then later working in the iron studio.
Following a successful career in information technology, Bill brings management and non-profit expertise to ShopSpace. Outside of volunteering at the shop, he provides IT consulting and likes to work on car projects. He also serves as Executive Director for the Bailey Endowment.